Making Christmas decorations with the children is an annual tradition in out house. Every year we pick a style and spend an afternoon making DIY Christmas decorations that the children can give as gifts to their teachers as well as family and friends. What follows is a round up of all the decorations we have made over the last 5 years, which are all process art based, and a selection of the best ideas from other bloggers. Here are 10 great Christmas decorations to make with children.
Melted Crayon Glass Ornaments
These melted crayon glass ornaments were one of our first attempts at making Christmas decorations with the children and they remain one of my favourite. While they can be done with you younger children, they will need quite a bit of help as the baubles are fragile and although they are only heated with a hairdryer, they do get surprisingly hot.
Solid Melted Crayon Decorations
These melted crayon decorations are really east to do, so great for younger children and a great way to use up old bits of crayon. You will need to invest in some silicone moulds but they can be used for Christmas baking as well so you'll likely get your money's worth. If you don't want to use them as decorations you can also use them as festive crayons which make lovely stocking fillers.
Melted Bead Christmas Decorations to Make with Children
Are you sensing a theme here? We do love melting stuff! For these Melted Bead Christmas Tree Decorations You'll need some festive cookie cutters to make these (or just keep it simple and use stars which you can use year round) and they do need drilling in order to hang them but the final effect is very pretty.
Alcohol Ink Baubles
Alcohol Ink is one of my favourite process art materials and we've done lots of projects with it. These alcohol ink baubles came out really well ans were very easy to do so even toddlers can get involved. Just make sure you either buy white baubles, or paint them white, in order to get the full effect.
Marbled Nail Polish Baubles
These marbled nail Polish baubles are really striking and are made using just cheap nail Polish and white baubles. We experimented with lots of colours and some work better than others but we ended up with some lovely results and all really enjoyed doing them.
So those are the Christmas decorations my children and I have made over the last five years, the rest of the ideas here are suggestions from other bloggers that they have made with their children.
Nature Inspired Christmas Tree Decorations
Sparkly Nature inspired Christmas tree decorations that are easy to make with kids! These would be a great way to combine getting outside for a walk with a Christmas themed activity.
Egg Carton Santa Decorations
Egg carton Santa decorations are a really easy craft decoration to make with young children. Use up old egg cartons, fabric scraps and get painting to make these junk modelled St Nicholas tree decs.
Borax Crystal Christmas Decorations
Growing Crystals from Borax is a really fun activity to try at home. Here we show you how to grow crystal stars to hang on your Christmas Tree.
Lolly Stick Christmas Decorations
These Lolly Stick Christmas Decorations are really simple so even the youngest children can get involved with making them.
Candy Cane Hearts
Who doesn't love a Christmas decoration you can eat! These Candy Cane Hearts are really pretty as well as being yummy and fin for the kids to make.
Candy Cane Koala
If you've got some left over candy canes, why not have a go at another decoration you can eat, these Candy Cane Koalas.
Jumping Clay Tree Decorations to Make with Kids
These Jumping Clay Tree Decorations are simple but effective and won't break easily if little ones or pets knock them off the tree.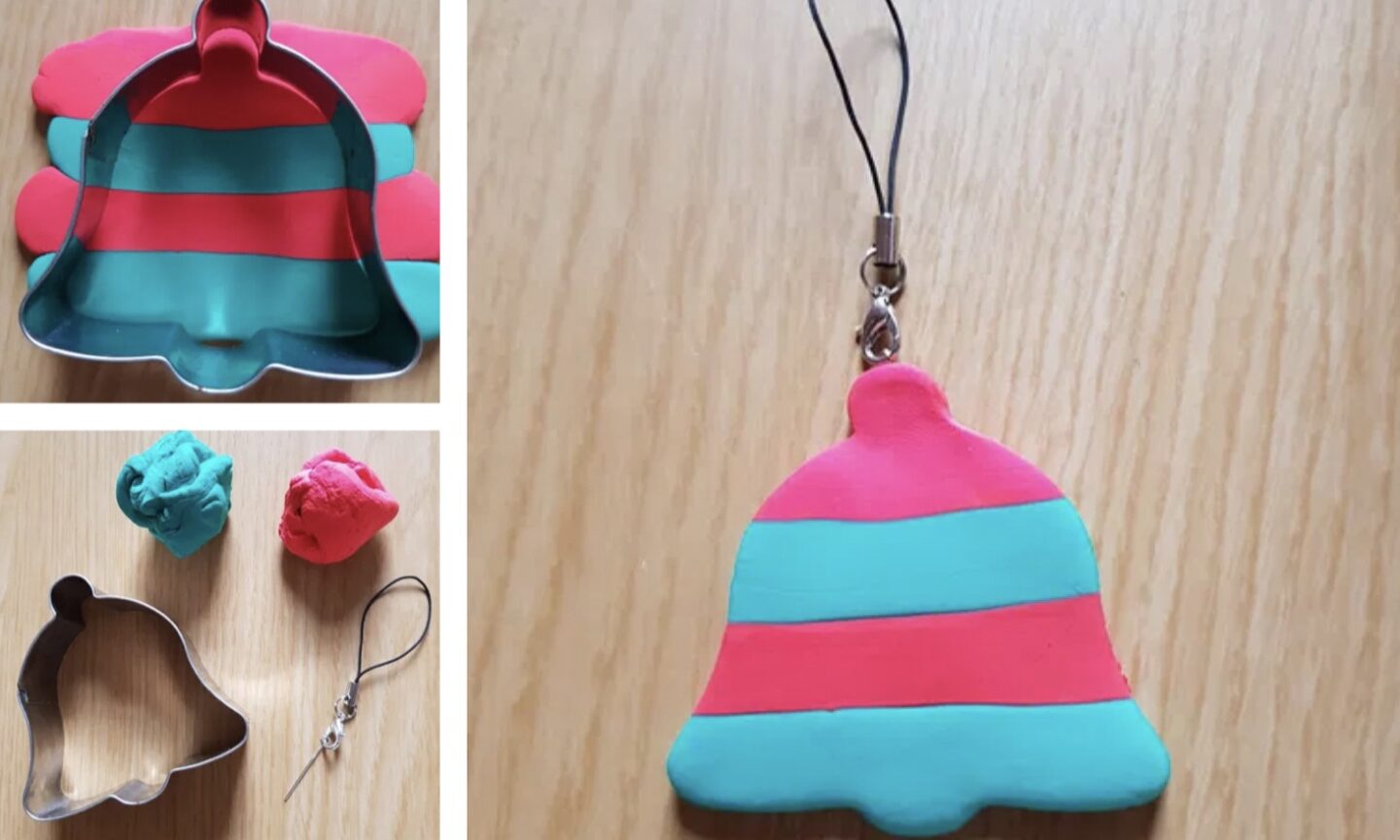 Clay Fingerprint Tree Decorations
We made fun keepsake Fingerprint Christmas decorations from air drying clay to add to our collection of homemade decorations.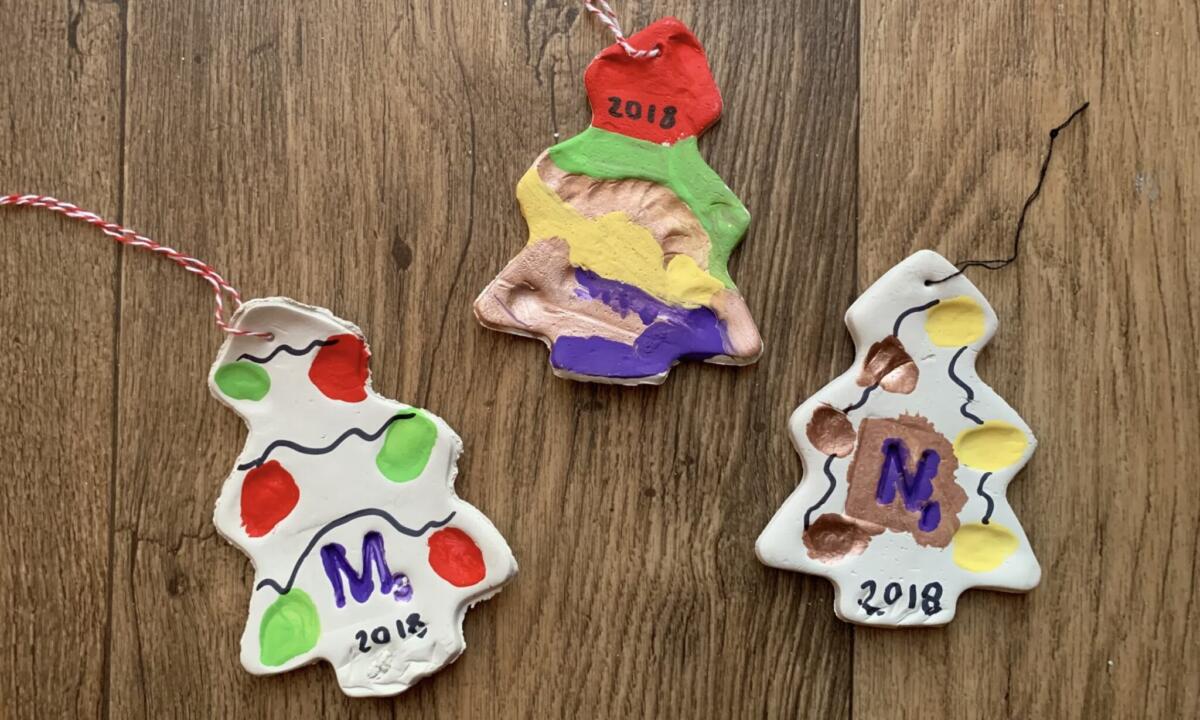 Enjoyed this post? Why not pin it for later!