Toddler group crafts are great because the children get to express themselves and take something home at the end. I've included four ideas here but don't forget, toddlers will have a great time with some crayons and colouring sheets too.
Personally I prefer open ended activities where the children choose their own way of creating but I have also included a great mother or Father's Day card here which is a bit more prescriptive.
This post contains affiliate links (identified with a *) I earn a commisson from qualifying purchases
Fruit and Vegetable Printing
This is a great toddler group craft activity for helping little ones to develop fine motor skills as well as introducing them to a range of fruits and vegetables which may (or may not!) encourage them to try them later. Parents will need to keep an eye on the children to make sure they don't have a nibble on the painty fruit!
What you'll need
A selection of fruits and vegetables, I used:
Potatoes
Oranges
Carrots
Lemons
Parsnips
Sprouts
Peppers
Paints in a variety of colours
Paper plates
Paper
Aprons or old shirts
Method
Cut up the fruits and vegetables and put them on the plate. Pour some of each paint on to paper plates. Give it each child a piece of paper and let them experiment with the different shapes they can make.
Leaf Rubbing
This is a lovely idea for an autumn themed toddler group craft. Toddlers can be a bit heavy handed with real leaves so laminating them makes them a bit tougher and stops them getting eaten! You might also like our other nature based toddler group crafts.
What you'll need
Leaves (thick ones with strong vein patterns are best)
Laminator (these are available cheaply from Amazon*)
Paper crayons
Pencils
Method
Place leaves inside the laminating pouches and run through the laminator. Give the children a piece of paper each and show them how to place the laminated leave underneath it then rub the crayon or pencil over the top.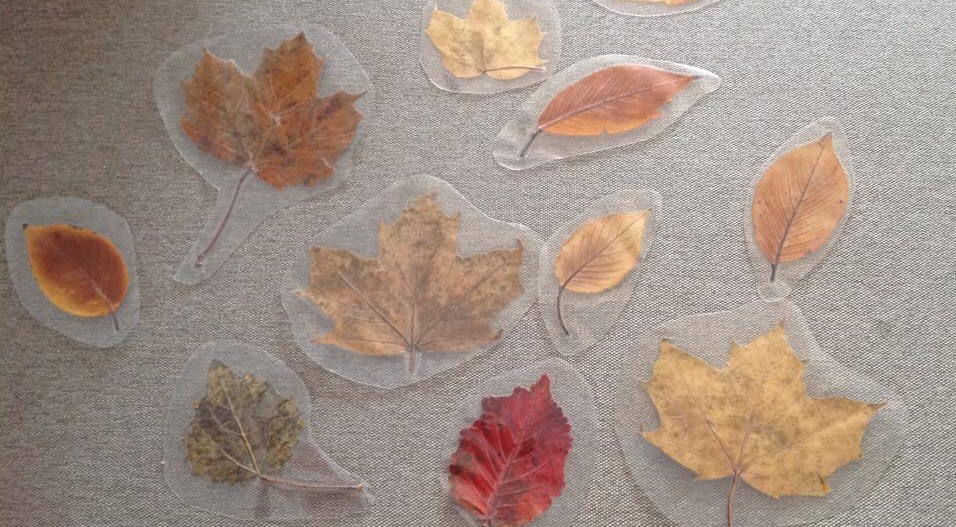 Mother's Day or Father's day Cards
Children love to create something special for people they love and this activity allows them to do just that as well as saving parent's from going out to buy a Father's Day
card.
What you'll need
A4 White/light coloured card*
Black marker pen/felt tip
Coloured paper* or tissue paper
Glue
Envelopes (optional)
Method
Before the group, fold the card in half to create a greetings card. With the marker or felt tip drawer a heart in the Bottom half of the card. Above it write "I Love You to Pieces". You'll need to do at least one per child, if you're about doing too many, take the equipment with you so you can Maori in the day if needs be. Cut the coloured paper or tissue paper into small pieces. At the group, give each child a card and show them how to glue the coloured "pieces" into the heart.

Sponge Painting
This similar to the fruit and vegetable paintings activity but you can offer a wider range of shapes for the children to experiment with.
What you'll need
A selection of paint colours
Paper plates
Paper
Aprons or old shirts
Method
You can buy some great shaped sponges for this, which is what idea but if budget is a problem you can just buy some cheap sponges and create your own basic shapes from them. This works well for teaching children about colour and shape. Put the different paint colours on different plates and put on the table with the sponges. Give each child a piece of paper and let them create.
Looking for non craft based toddler group activities?
You can have a look at our Circle time activities for toddlers, messy play activities and food based activities. If you need to guidance on selecting suitable activities, have a look at How to choose toddler group activities. The Pre School Learning Alliance also have some great advice on setting up toddler groups.
If you found this post useful, why not pin it for later.