I am an introvert and I think quite a lot of mums who find working from home appealing are too. While most work at home jobs require less human contact than your average, work outside the home job, plenty still involve regular interactions. To help you avoid those, I've rounded up the best work at home jobs for introvert mums.
This post contains affiliate links (identified with a *) I earn a commisson from qualifying purchases
Data Entry
This is probably the work at home job that involves the least amount of human interaction so can be a great job for introvert mums. On the downside is it isn't very exciting and it isn't that easy to find work. Most people who do data entry from home are either employed by a company or do it via freelance contracts. While some Virtual Assistants offer data entry, the rest of their work isn't particularly introvert friendly so if you want to do data entry you're better off trying to find a company to employ you to do it on their behalf.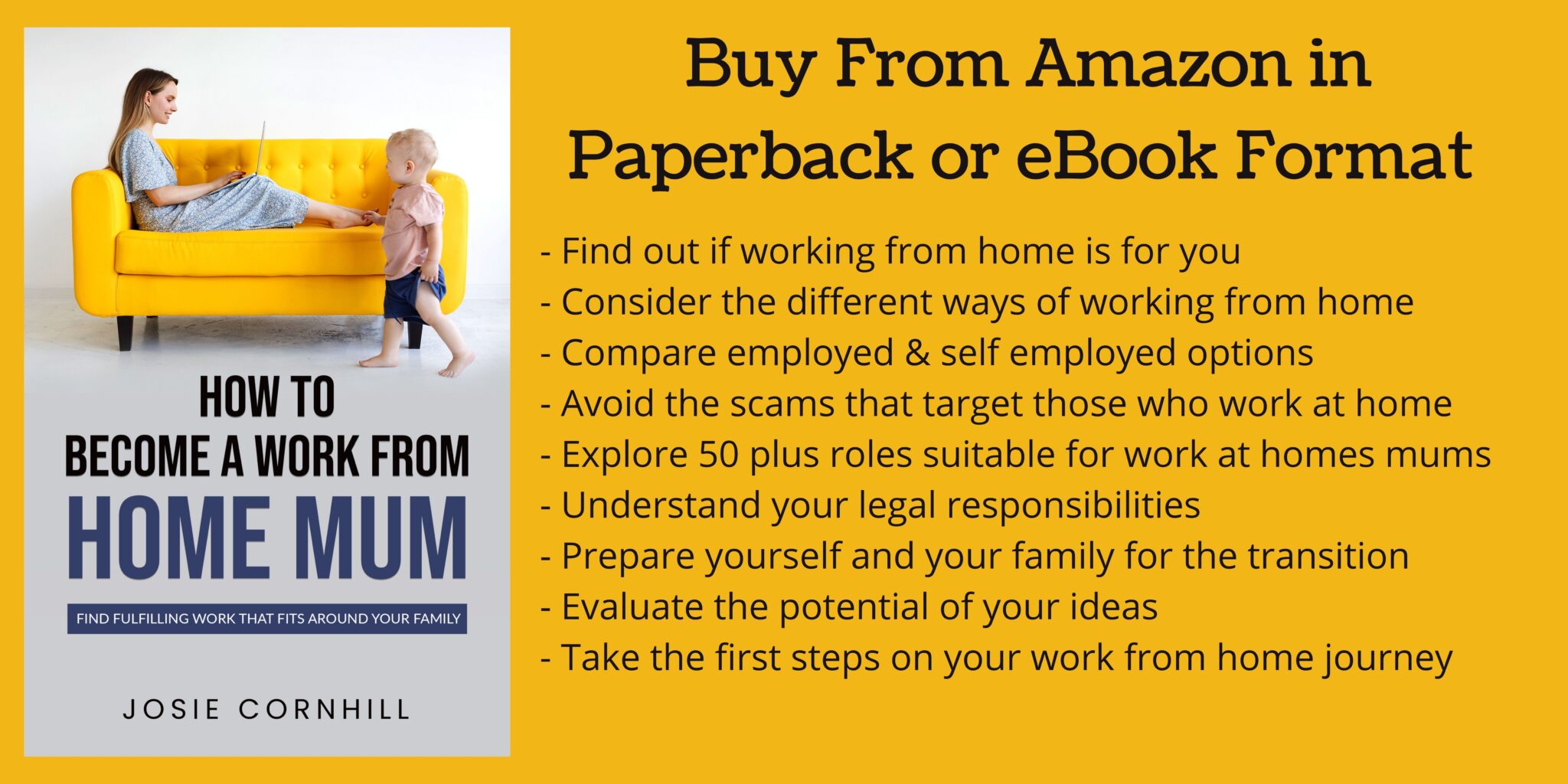 Furniture Restorer or Upcycler
Upcycling furniture is generally pretty solitary work. You might encounter other humans when sourcing your furniture through places like Facebook marketplace or freecycle, but these interactions are usually pretty brief. You'll also need to sell your finished piece which will by definition require another person but again, it should be pretty brief. If you're a furniture restorer you could restore people's furniture for them however this is likely to involve a fair amount of interaction with your client so will depend just how introvert you want to be.
Selling Online
No one is more grateful for the invention of the internet than introverts. You have a few different options when it comes to selling online. You could source a product and sell it either through your own website or intermediaries like eBay or Amazon (check out this course on selling on eBay as a business*. You could make your own products and sell them through sites like Etsy or Folksy. You could be a drop shipper, which means you sell it via a website but the orders are fulfilled by a mother company. You could also look at subscription boxes. These involve customers paying monthly for the delivery of a box of things based a specific theme. This can work well if you have a hobby or interest you could create a subscription box for.
Pet Sitting
While not all introverts are animal lovers, I'd venture to say that a lot are. Pet sitting does involve some human interaction at drop off and collection but in exchange you get to hang out with pets all the time so it's probably worth it.  Which types of pets you could look after depends on your circumstances but most people could fit in small caged animals and you could also look at offering a home visiting service where you go and feed pets in their homes when the owners are away. Consider taking an Animals Studies course* to help you sell your services to potential clients. You can find more pet related jobs in this post about work from home animal jobs.
Writing
Jobs
Writing offers a wealth of jobs for introvert Mums. Introverts can make money if they have something to write about. The first is blogging. It's not easy to make money from blogging but if it's what you really believe will make you happy then it's worth putting the time and effort in. The other options is ebooks. If you have a topic you are knowledgable about you could write and sell ebook, either through your own website and social media or through Amazon. Check out our post on Reading and Writing Work at Home Jobs for more ideas.
Reading
While you can't actually make money by sitting around reading novels all day (ok, some people in publishing do but to be fair, they have to read a lot of rubbish too) but there are ways to make money from reading. Anything that is going to be printed needs to be proofread. You can complete a proof reading course (by distance learning* for us introverts) and then offer your services as a freelance proofreader. Alternatively, if you like organising, you could consider indexing. Again, you'll need to complete a course first and then most indexers work on a freelance basis.
Top Tips for Finding Work at Home Jobs for Introvert Mums
Look for jobs where you work on a contract basis, the longer the contract the less often you're likely to have to deal with people
If the job has "Clients" it's likely there will be a fair amount of interaction involved
Different introverts will be ok with different levels of interaction, consider whether it's just meeting people face to face you want to avoid, or if it's phone calls you don't like, some jobs can be done through email and live chat if that is more comfortable for you
Sometimes it's the type of interactions that matter, you might be fine with having a few regular clients you have a lot of interaction with or you might prefer frequent but shallow interactions
If you want to have a look at a wider list of jobs, check out our 50 Work from Home Jobs for Mums
Enjoyed this Post? Why not pin it for later!