They may say never work with children or animals but there are some mums who are keen to do just that. If you want to be a work at home mum and you love animals, these work from home animal jobs might be just what you're looking for.
Pet Sitting
Pet sitting is one of two work from home animal jobs that involves looking after other people's pets while they are away. Most assignments will last a week or two but you may get longer ones if people need pet care while they go travelling or if they need to work abroad for a period of time. You'll look after people's pets in your own home, either in your house or your garden.
If you have a large outdoor space you could actually set up a kennels or cattery and take in lots of pets but realistically for most people they will only be able to take care of a small number of pets at a time. While cats aren't often looked after by pet sitters, you could end up looking after dogs, rabbits, hamsters, rats, tortoises or even exotic pets like snakes and lizards.
You will need some knowledge of animal care, including some specialist knowledge if you plan to look after exotic pets. There are online courses that you can take or you may find a course in your area if you have a local land based college.
Pet Visiting
An alternative to looking after pets in your home, you could look after them in their own homes. While this does involve leaving your home, I've included it as a work from home animal job as you'll still be home based. Offering this service involves visiting people's homes while they are away and looking after their pets. This service is often used for cats, who are generally happier staying in their own home while their owners are away. You might also look after rabbits, guinea pigs or exotic pets this way.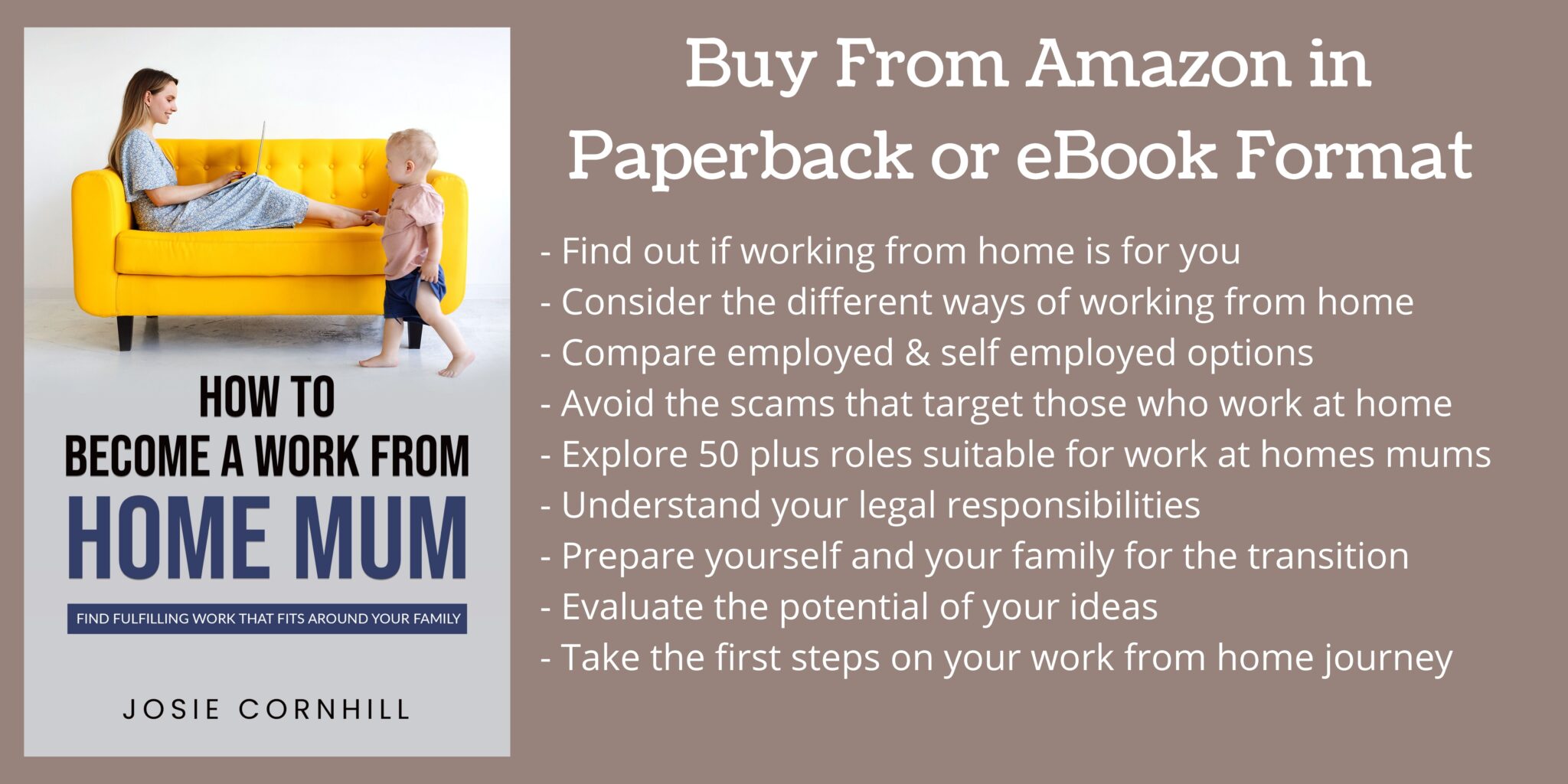 You will usually visit once or twice a day to feed the animals, you may also need to clean out litter trays for cats, hutches for rabbits and guinea pigs or cages for small pets like hamsters, gerbils, rats and mice.
I used a service like this when I was on honeymoon and it was great. My cat actually went missing for a few days but, because it was our honeymoon, we'd left instructions to contact my mum if there was any issues. By the time we got back he had turned up but I imagine it was incredibly stressful for the people looking after our cats. Any kind of pet care is a big responsibility do that's something to bear in mind.
While pet sitting could be done while children are small, pet visiting would generally work better if you have slightly older children and can visit when they are at school.
Dog Grooming
Dog Grooming is something you will need specific training for but can make good money from once you are qualified. If you are going to operate fas a home based dog groomer you'll need space to work. An outbuilding or a room in your house with plumbing. If you have the space you could purchase a flat pack garden building.
Alternatively, you could operate as a mobile dog groomer, either working inside people's homes, or by investing in buying and fitting out a suitable vehicle as a mobile grooming parlour.
As well as investing in the training you'll also need to spend money setting up your space and buying equipment so dog grooming isn't a cheap start up but could be worth the investment in the long run if you love dogs.
If you have school age children you can offer appointments while they are at school, if not you could focus your work on evenings and weekends if you have a partner or family who will help with childcare.
Dog Walker
Lots of people have dogs but don't have time to give the dog the number of walks it needs everyday. These people will often hire someone to walk the dog for them.
This idea has low start up costs and almost no entry barriers but in some areas the number of dog walkers outnumbers the number of dogs that need walking. Some people will be able to find friends or family who will walk the dog for free and others will use services like borrow my dog. You'll need some good marketing skills to find clients.
If you have school aged children you could walk the dogs during school hours. If you have younger children, as long as they are comfortable with dogs, you could in theory take them with you. Some dog owners may not be keen on this but others might see it a positive because it increases socialisation for the dog.
Pet Breeder
While special breeds of both dogs and cats often fetch an eye watering price, the costs involved in breeding them mean that breeders don't actually make a huge amount of money.
Initial costs are high as you'll need to purchase animals to breed from and then pay for the vets bills. You should also consider registering with the kennel club. Some breeders just own the female animal and pay a stud fee to breed it with the male, others may own both. Alternatively, rather than breeding the animals yourself, you could have a male stud dog (or cat) and charge breeders a stud fee.
While home based animal breeding is relatively easy to fit around children (other than the general chaos that they both bring) the major downside of being a breeder is saying goodbye to puppies and kittens on a regular basis which might be hard for both you and your children.
As there are so many pets in animal shelters needing homes you should think seriously whether or not you want to bring more into the world and should be ready to take back any animals that owners no longer want.
Pet Photography
If you have a talent for photography and a love of animals then you could potentially combine these to work from home as a pet photographer. It is a fairly competitive market and can take time to build a reputation but if it's something you would enjoy doing then it could be worth pursuing.
You'll need to make an initial investment in a good camera and you may also want to complete a course to help improve your skills. While the best money is made by being commissioned to photograph other people's pets, if you have access to some animals you could also take photographs to sell to stock photography sites. It won't earn you a huge amount but every little helps, particularly when you are starting out.
A Pet Website
If you have some web design knowledge, or are willing to learn some, you could look at starting a pet website. This is something that could be done completely from home so works great around children.
There are a few different ways you can make money from pet websites. You could create a site with lots of useful content that attracts a high number of visitors and then sell advertising space on the site. You will need to be willing to write lots of content and work hard to build the traffic but if there is a specific animal or breed that you are passionate about it could make you an income. You could also include affiliate links on the site that pay you a percentage when people click on them and then go on to make a purchase.
Selling Pet Supplies
Another work from home animal job is selling pet products online. You could specialise in products if a particle type, cor example, toys or food or you could sell everything owners need for a specific pet for example, gerbil supplies. If you can't afford to invest in stock to sell yourself then you could consider drop shipping, where you make the sale but another company delivers it to the buyer.
If you don't want to run your own website you could sell animal related to items through a third party website like Amazon or eBay.
Other Work from Home Animal Jobs
The animal jobs below either require specialist skills or will only earn a very small income but might be of interest to some readers.
Pet Artist – If you have art skills you could draw people's pets from photographs

Beekeeper – You could keep bees and make a small income selling their honey
Chicken keeper – You could keep chickens and sell their eggs
Pet Food Chef – You could design, manufacture and sell animal food
Pet Toy Creator – You Could create and sell your own animal toys
Animal Themed Crafter – You could make personalised dog blankets or handmade stable door signs.
Saddler – While the training to become a saddler is long, you could eventually work from home
Dog play field owner – If you have any land then there is a market for safe fence land to hire where dogs can be safely of the lead
Animal Author – If you are very knowledgable about a particular animal you could write a book about it
Educator – If you know a lot about caring for a specific animal you could create a course to teach others
Enjoyed this post? Why not pin it for later!