While many mums only really like the children they are related to, some enjoy spending time with children in general and for those mums there are some great opportunities to make a living. Here are here are 4 flexible jobs for mums that involve children. If you're interested in options, have a look at our 50 Work from Home Jobs for Mums.
This post contains affiliate links (identified with a *) I earn a commisson from qualifying purchases
Childminder
Childminding can be a great flexible job for Mums as having your own child with you is normal. The first thing to consider is your home. While it doesn't have to be large, the size of space you have available will dictate how many children you can potentially look after. If you are in rented accommodation you'll need to talk to your landlord.

Childminders need to be registered with OFSTED and that means they have to meet certain requirements. They will need to have a DBS check, as will any other adults over the age of 16 living in the house. Childminders need to complete first aid training and basic childcare training, local councils can advise on this, but the CACHE Level 3 Award in Preparing to Work in Home Based Childcare* is a common choice and can be done from via distance learning. If you want a course that will help you with the business side of being a childminder you could try Starting a Childcare Business* which can also be completed from home. You'll also need to complete a health declaration and provide details of two people who can act as referees.
Once you are registered you can decide how much or how little you want to work. You will need to abide by the childminding ratios. Essentially you can't care for more than 6 children without additional help from an assistant but the exact number depends on the children's ages. You. might choose to look after babies and toddlers or if you prefer older children you might choose to offer before and after school care or school holiday care.
Nanny
The difference between a Nanny and a Childminder is that a Childminder works in their own home and a Nanny works in the home of the family whose child they are caring for.
The other key difference is that as a Nanny, you don't have to register, however if you do, it means that the family can use government childcare support schemes. Whether you register or not, most families will expect you to have a DBS check. You can pay for this yourself although some people will already have one from other work or volunteering and families may find that acceptable if it's fairly recent.
As a parent yourself, you will need to negotiate to take your child with you. Many families are happy with this arrangement, particularly if they have an only child and your child is an appropriate age to act as a playmate. Bear in mind however that if your child is older than a baby, they might struggle with some jealousy about you looking after another child.
Some Nannies just work for one family, others might split their time over a couple of families. Some families share a Nanny so you would be working in one family's home but looking after the children of two different families.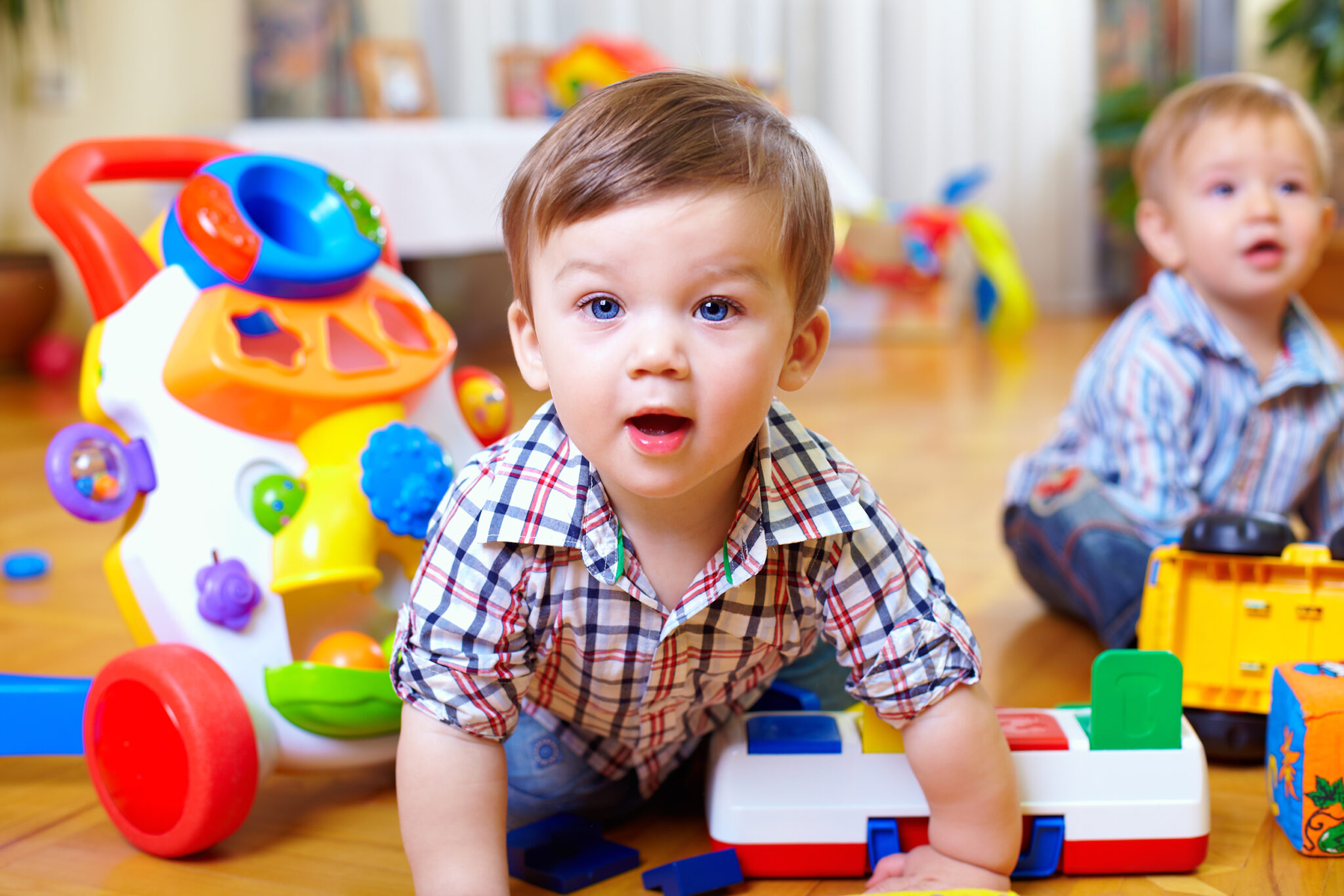 Baby and Toddler Classes
Baby and Toddler classes are big business these days. They help mums get out of the house and meet other parents while their child does something they can enjoy. Some classes are aimed at teaching a skill, like swimming, sign language or French, while some aim to support development in a more general sense, like sensory classes and music sessions.
If you run your own classes, you can take your child with you until they are old enough to be in preschool or school during your classes. For some mums, they might have the option of leaving their child with a friend or family member while they run the classes and just do the admin and marketing at home around their child.
If you are looking at buying into a franchise and are hoping to take your child to the classes with you, make sure they are ok with that as some franchises have rules against it. There are a huge number of baby and toddler class franchises on offer so it's likely you can find something that suits your skills and interests. A franchise will offer you training, support and national marketing but if you feel confident, there is nothing to stop you setting up on your own. A DBS check and some safeguarding training* will be useful.
If you don't want to run your own classes, you could also look out for employed jobs running classes on behalf of someone else. These are usually just a few hours a week and fit in well if you have some childcare or your boss doesn't mind you taking your child along.
After School Classes
To run after school classes, unless your child is the right age to join in, you will need some childcare. Most classes run between around 4, when school finishes and 7, when most parents like their children to be home for the night. This leaves some potential for a partner to look after the children while you deliver the classes.
While the skills you need to teach baby and toddler classes can generally be learnt on the job or through brief training, classes for older children usually need some level of expertise. Sports based classes are always popular, as are theatre and dance. Other possibilities include, languages, coding, playing an instrument, cooking, mindfulness or singing.
Like with baby and toddler classes, there are franchises around, but more after school classes tend to run independently.
Tutoring
As mentioned above for after school classes, tutoring will require some childcare although if your children are old enough to quietly do their homework in their rooms you might get away with it.
Children of all ages use tutors. Most work on a one to one basis but some work in small groups. For some children, they visit a tutor because they are behind at school, for others, they do it because they want to get ahead.
For primary school age, tutors are expected to have a teaching qualification and experience teaching. For secondary school age children, subject expertise is often considered more important than a teaching qualification. This is particularly the case for languages.
Tutoring may take place face to face, either in your home or the child's home, however a lot of tutoring is now taking pace at a distance using platforms like Zoom. While many tutors operate independently, their are franchises available, primarily for tutoring groups rather than individuals.
if none of those flexible jobs for mums sound like your cup of tea, have a look at our work from home jobs for mums that like reading or writing or work at home jobs for organised mums.