This a fun project that you probably already have everything you need to do it. While any age can give this process art a go, slightly older children will create a prettier result as younger ones are likely to blend the colours too much.
This post contains affiliate links (identified with a *) I earn a commisson from qualifying purchases
Equipment You Need to Create Credit Card Art
Water colour paper

* 

– This is so that it won't disintegrate as the paint ends up very thick and it also allows you to peel of the masking tape
Masking Tape – Cheap stuff* will do but frog tape* works even better
Thick acrylic paint in tubes – I used ones I already had but this cheap set* would work
Some old credit cards – Any kind of plastic card will do, we used reward cards from various places and just washed them afterwards. If you have small artist palette knifes you can use those instead
Kitchen roll – to scrape of excess paint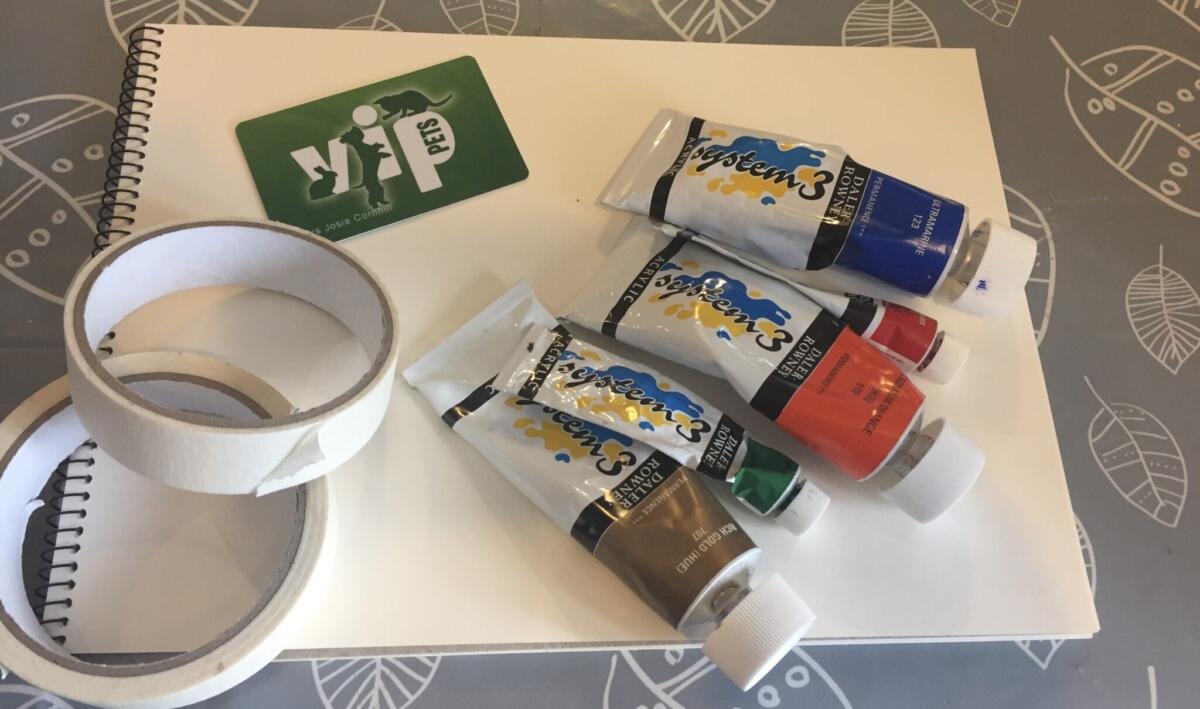 Preparing to Create your Credit Card Art
First of all you need to create a patten by taping masking tape to your paper. In order to make sure that it does adhere so much that you can't get it off, i suggest pressing it against your clothes once or twice before you stick it on. I went for a random geometric pattern, the kids went with stripes.
We used the masking tape at full width but you would probably get an even better effect if you halved the width. Fiddly to do but I plan to give it a go next time.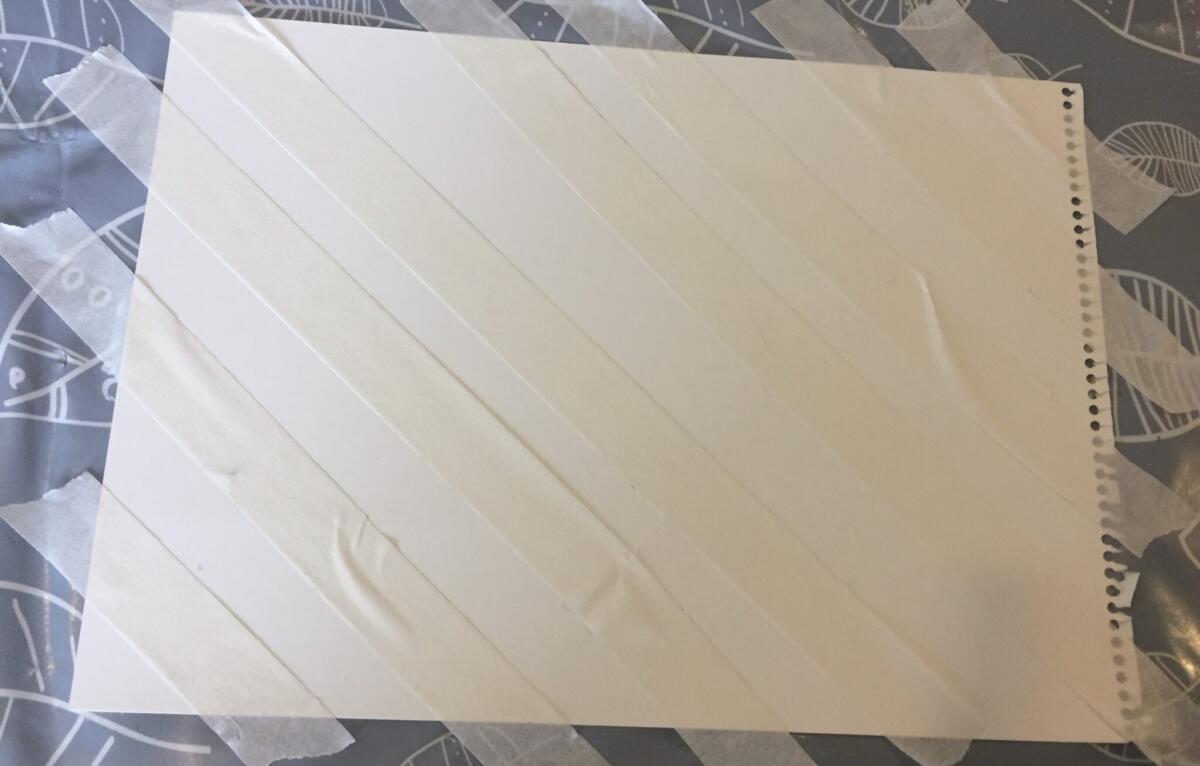 Adding the Paint
Next you want to select your colours. I used a large variety of very bright colours for mine which worked well. Using less colours created a different but interesting effect.
You add the colours by squeezing small blobs of them on to the non masking taped parts of your paper. You need quite a lot as the idea is not to spread the paint too far.
Spreading the Paint
Once you have added all of your colours, you use the credit card to scrape it short distances over the paper, the colours will touch and blend together but try not to blend them too much otherwise you will jus end up with drown.
Once you have colour covering all parts of the paper that aren't covered in tape, you can stop. You may need to add more colours to achieve complete cover.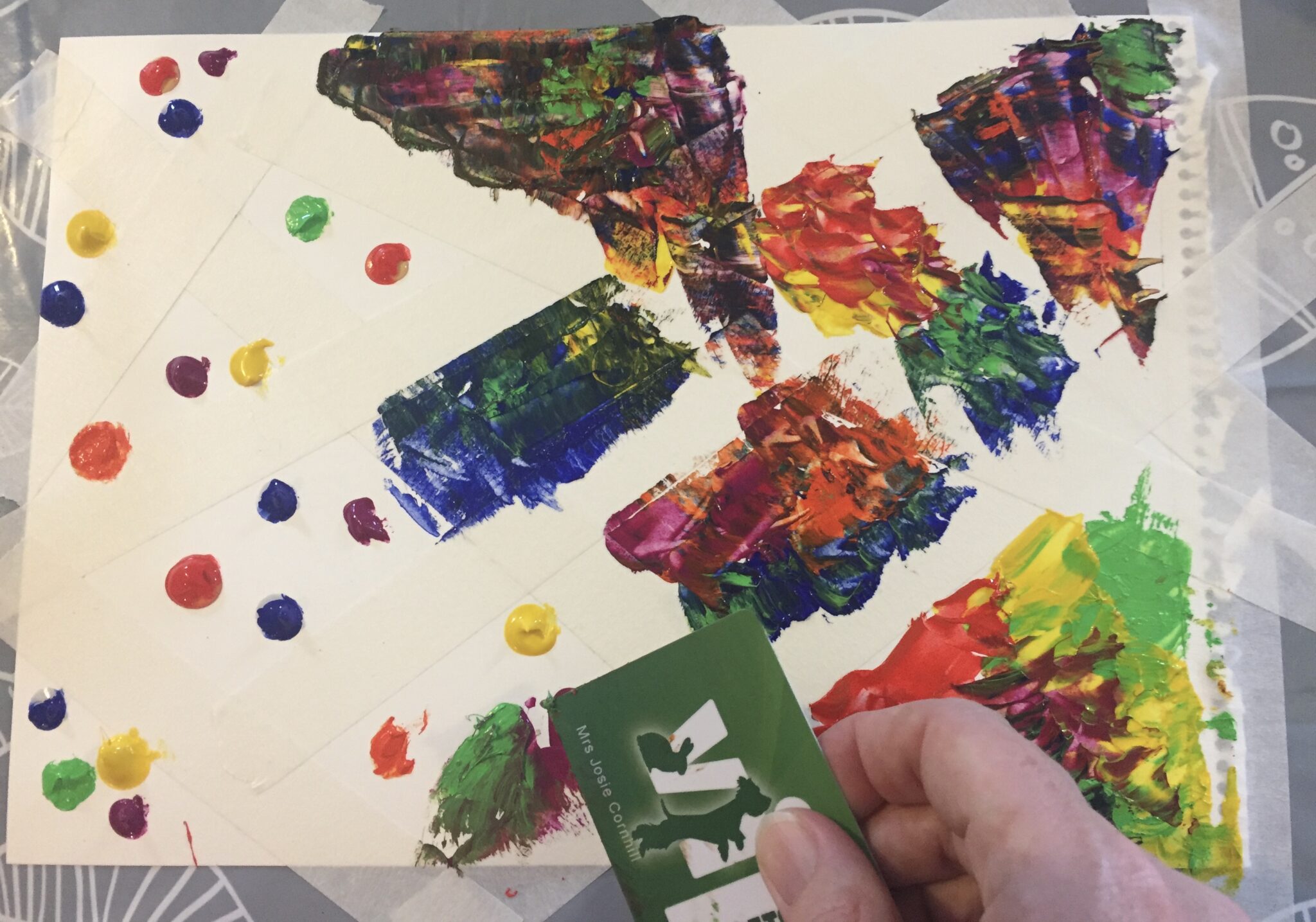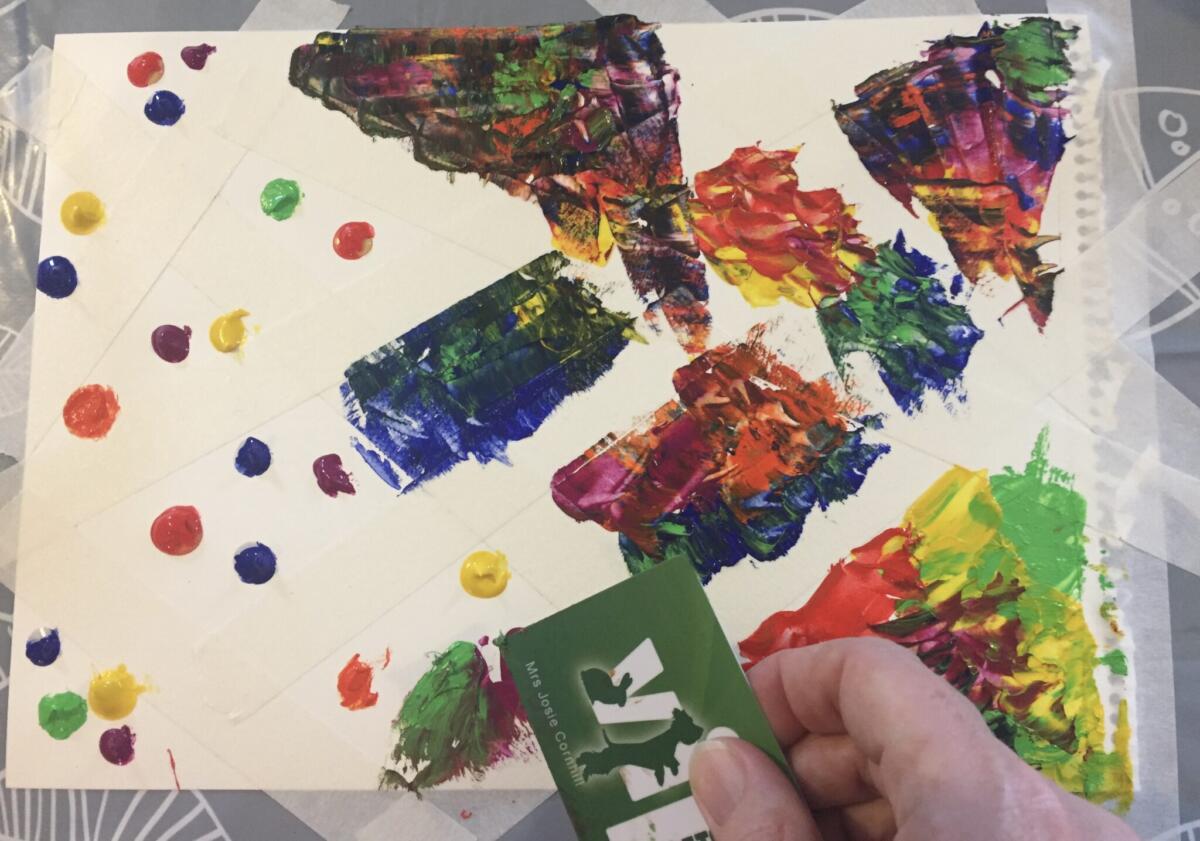 Removing the Masking Tape
The masking tape needs to be removed slowly and carefully and it's best done by an adult. Ash your hands before you start to avoid getting paint on the pieces of paper under the masking tape. If you have got tape on top of other pieces of tape, you'll need to make sure you remove the top pieces first. Lift the edge of the tape and then pull it off slowly, sliding your finger alone the paper behind it.
Leave it somewhere safe to dry, which will take quite a while because the paint is very thick.
If you'd like to try some other process art activities, you could have a look at Bubble Art or Paper Marbling.
Enjoyed this Post? Why not pin it for later!